Kazakhstan's gross gold and foreign exchange reserves increased by 3.28% year-to-date to $28.78bn in May (including net international assets that stood at $27.93bn). Noteworthy, they fell to $26.86bn, the lowest since June 2014. The National Bank's reserve assets did not change significantly compared to May 2015 (when they stood at $28.73bn). At the same time, the assets of the National Oil Fund fell by $3.52bn to $65.51bn in the past year.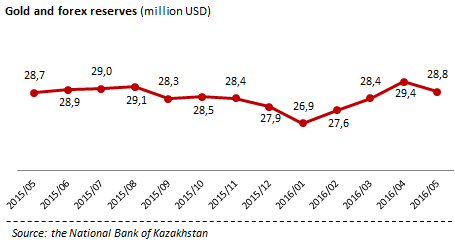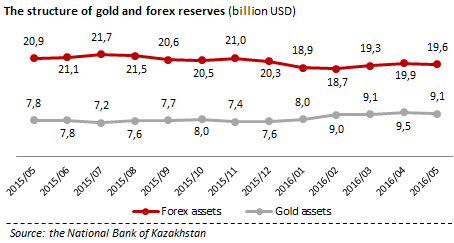 In the structure of international reserves, the National Bank increased holdings in gold to $9.13bn in May 2016 compared to $7.79bn a year ago. This was a result of the bank's active purchases of gold as well as an increase in its price on the global markets in the past few months.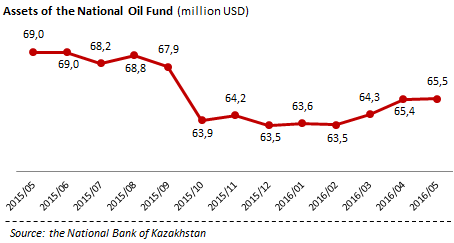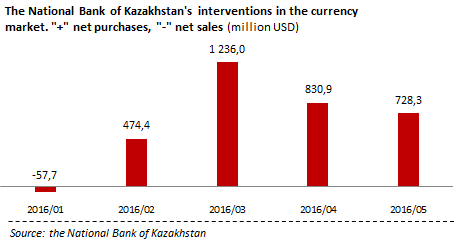 Currency interventions by the National Bank on the domestic market continue to impact the gold and forex reserves. In the past months the regulator has mostly been buying foreign currency to replenish its reserves and to prevent sharp fluctuations of the exchange rate (this was particularly apparent in March 2016), resisting the appreciation of the tenge. In total, the National Bank made net purchases of foreign currency to the tune of $3.21bn in the domestic market.